Clams Oreganate (Stuffed Clams)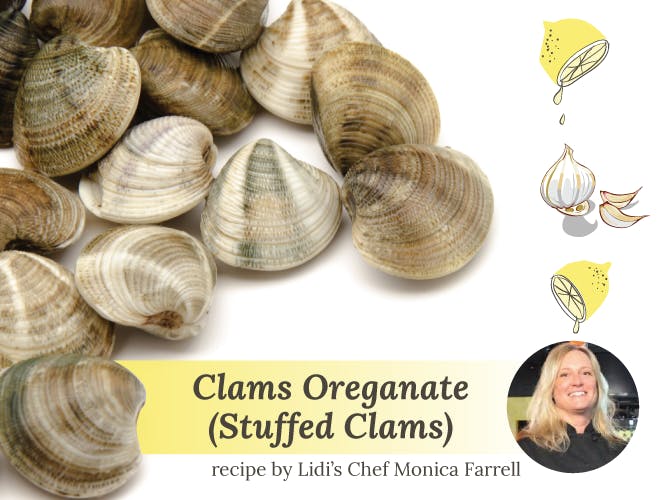 08 Apr Clams Oreganate (stuffed Clams)
Posted at 19:02h in Uncategorized by Lidi
Clams Oreganate (Stuffed Clams)
By Lidi's Chef Monica Farrell
Ingredients:
2 cups fresh bread crumbs
1 stick butter, unsalted
4 sprigs fresh oregano
1 zest lemon
1/4 cup parmesan cheese
1 tsp. garlic, minced
1 dozen Middleneck clams
Directions:
– For bread crumbs: Pulse day-old bread in food processor.
– Melt butter. Combine with breadcrumbs, oregano, parmesan, and garlic. No salt is necessary because of the briny nature of the fresh clams.
– Open clams and remove top shell. Gently separate clam from bottom shell, leaving it in place. Top clam with 1-2 tablespoons of breading, packing lightly. Bake at 400 degrees until golden brown. Serve with lemon wedges and crisp, white wine.