Coffee-Caramel Créme Brulee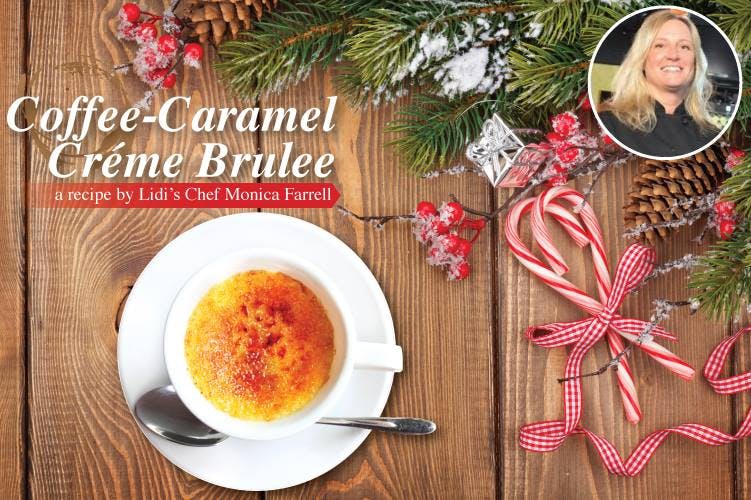 19 May Coffee-Caramel Créme Brulee
Posted at 15:00h in Uncategorized by Lidi
Coffee-Caramel Créme Brulee
By Ristorante Lidi's Chef Monica Farrell
Ingredients:
– 2 cups heavy cream
– 1/4 cup coffee beams, crushed
– 1 cup sugar
-2 cups half and half
– 8 large egg yolks
– 1/4 tsp salt
Directions:
-Bring 1 cup cream and coffee beans to a simmer. Remove from heat and cover. Let steep 30 minutes. Preheat oven to 325.
-Combine 2/3 cup sugar and 1/2 cup water in a saucepan until sugar dissolves. Increase heat bringing to a boil. Cook until sugar turns a deep amber color. Remove pan from heat and whisk in 1 cup cream. Add half and half and strain coffee infused cream into mixture.
-In a large bowl, combine yolks and sugar. Gradually whisk in cream mixture.
-Arrange 8 ramekins in a roasting pan. Divide custard evenly among ramekins. Add warm water to pan and bake until custards are firm. About 45-60 minutes.
-Chill uncovered at least 3 hours.